About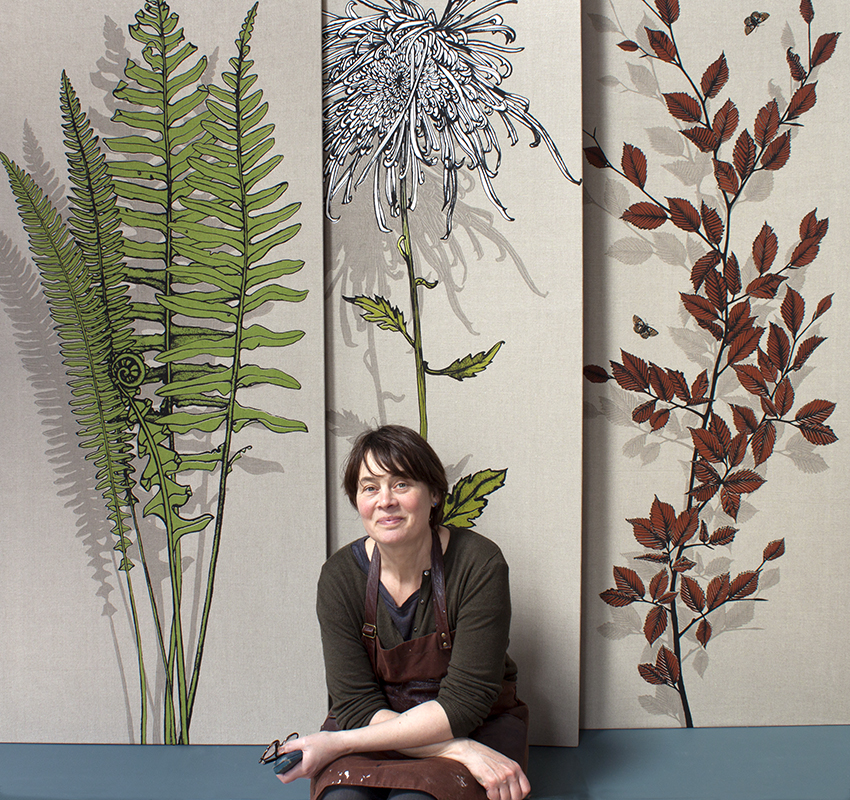 I create studio printed textiles to last and be cherished for years, not thrown away.
With this in mind, every piece is individually printed in my North Devon studio, using dyes which give my products the best possible fastness, handle, and longevity, and beautiful raw linens chosen for strength and sustainability.
My career as a textile designer and screen-printer has spanned over thirty years and started when I walked through the doors of Camberwell Art College to start a B.A. in Textile Design in 1982. This began a journey of discovery into textile design and print that I've been following ever since.
It isn't just about the design and colour, although that's part of it, but also the complex alchemy of printed textiles that continues to inspire me. A study year in India in 1986, gave me a life long interest in block-printing, five years working as a print and dye technician at East London University developed the technical knowledge of textiles which enabled me to start my business in 1996. In order to develop digital design and print skills I undertook an M.A in Textile Design at Bath Spa University in 2005.
Moving from London to North Devon in 1999, inevitably the beauty and colour of the landscape here has impacted on my work and nature is a continual source of inspiration and wonder. Much of my drawing and colour inspiration can be found on my blog Planet Sam
My textiles have been sold in many shops and galleries in Europe and USA, notably, Liberty, the V&A, the Scottish Gallery, The National Trust Artisan and Craft Collection and Saks 5th Avenue and have been featured in national and International press.